Home > Burn Audio CD
Burn Audio CD
The newest feature of FreeRIP is Burn Audio CD. This will help you make your own audio cds.
First you have to insert a blank cd in your pc cd unit. Then, when you have ready your selection just start the burner from the FreeRIP meniu ( "Burn" option ) or from the FreeRIP bar ( "Burn Disc" icon).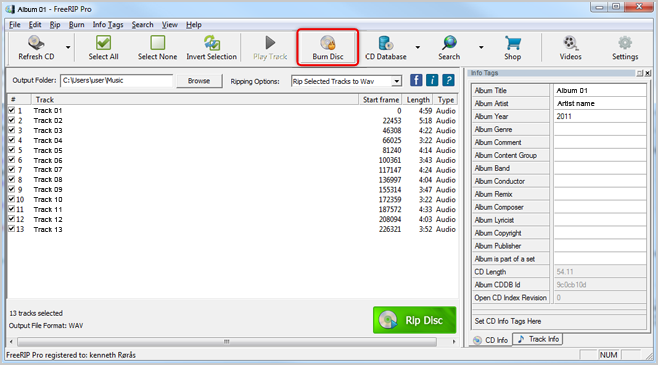 Once the Burn your audio CD window is open you can start making your selection by adding audio files from you pc or your hdd ( "Add File" button).
You have options to play with your files as you want until your selection meets your wishes. ( "Remove file" , "Move up" , "Move down" buttons).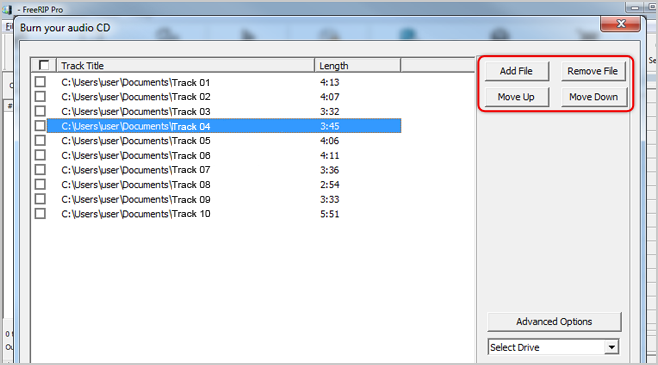 Through "Advanced Options" you can select the write speed and audio gap. Also you may select the drive and eject cd option when ready ( this is checked by default).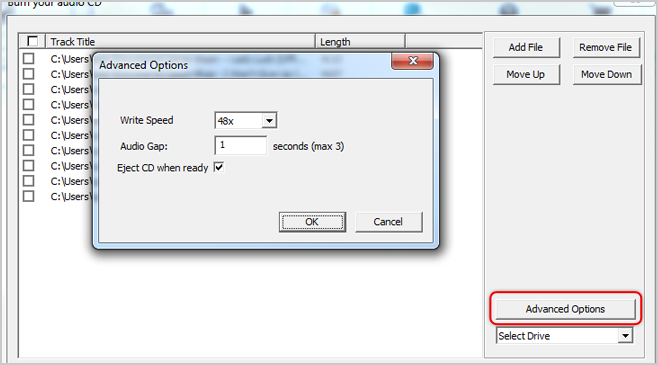 Once your selection is done start the burn process by pressing green "Burn Disc" buton. Now you only have to wait until your best audio cd is ready ;). Enjoy your music!