MP3 Tagger
One of the newest features of FreeRIP is the ability to tag your MP3s.

First you will need to change to the tagging part of FreeRIP. Simply click View > Tagger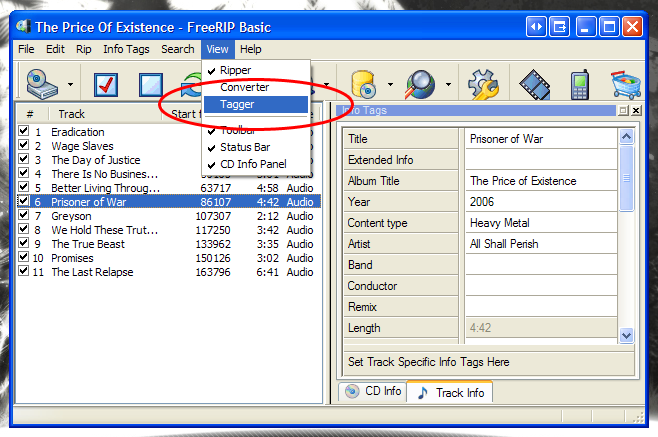 Next you will want to add some files to tag. Do this by clicking File > Add files to tag...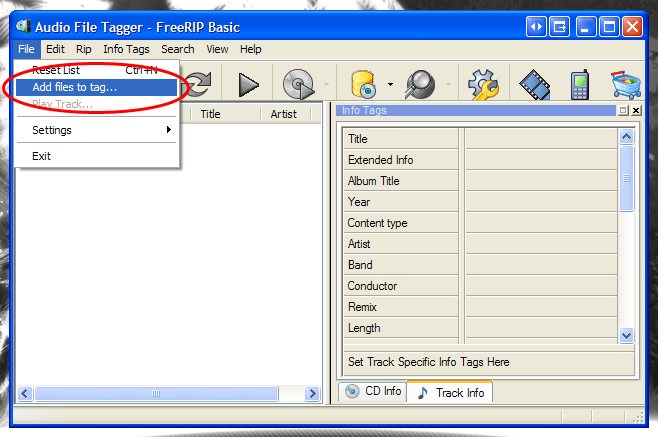 Navigate to where you keep your music and select the track/s you want to tag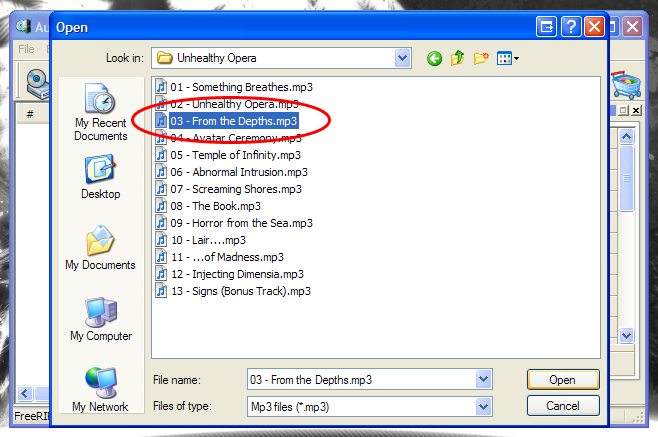 From there you can tag your MP3 files quickly and easily by simply changing the text on the right